April 4, 2023 | Soul Squeeze
Pistons Partnership
Here's a great feature on our new partnership with the Detroit Pistons! We are now the Pistons' official winery partner, and our wines will be for sale at Pistons games.

From Leelanau News & Events: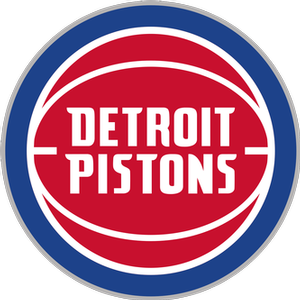 The Lake Leelanau-based Soul Squeeze Cellars announced it inked a deal to become an official wine partner of the Detroit Pistons. Under the deal, there will be a Soul Squeeze-branded bar inside in the Pistons Performance Center in downtown Detroit, Soul Squeeze wines will be available for purchase during Pistons games at Little Caesars Arena, and Soul Squeeze will develop an official co-branded wine in collaboration with the Pistons organization. Fans will also have the chance to join an exclusive Pistons-Soul Squeeze wine club.
How does a small-town winery land a partnership with an NBA organization? According to Soul Squeeze Owner Luke Pickelman, it had a lot to do with being in the right place at the right time.
"Last summer, we were participating in the Detroit Food & Wine Festival at Huntington Place in downtown Detroit," Pickelman tells the Leelanau Ticker. "Some members of the Pistons executive team just happened to be at that show, and we got to talking. They reached back out to us that following week and said, 'We loved your products and we loved learning about your brand and what you stand for.' They seemed really genuine in wanting to partner with us. They have this aggressive Michigan grassroots initiative, where they are really trying to source their food and alcohol from Michigan brands."
While Pickelman says the partnership will begin in earnest this fall when the 2023-24 season kicks off and the co-branded Pistons/Soul Squeeze wine is officially released, other parts of the collaboration are already taking form. The Soul Squeeze-branded bar inside the Pistons Performance Center – an event venue with hospitality space, practice courts, a Pistons broadcast studio, and more – is already up and running, and Pickelman says Soul Squeeze is also already working out the details of its Pistons wine club.
"We're basketball people and we're downstate people," he says of himself and his wife Faye, who co-owns Soul Squeeze. "We've been up here now for 13 years, but we're really excited at what's happening in downtown Detroit and are excited to participate in that. And then we both played basketball in high school, and we're big Pistons fans. So when they approached us, we were just like, 'Are you serious?! This is great!' We were already thinking about unique ways to get a bigger presence in the southeast side of the state – Detroit in particular – and this opportunity just happened upon us. We feel very fortunate."
Pickelman is also hopeful the partnership will have benefits that reach beyond Soul Squeeze.
"I view this partnership as a really good platform to showcase the region," Pickelman says. "A lot of our initiatives with the Pistons will be talking about the Leelanau Peninsula wine region, and that's just a really unique type of exposure. There are a lot of people that will be paying attention to us at these games and in downtown Detroit, so hopefully that will lead to more people investigating northern Michigan and realizing 'Hey, there are a ton of good wineries up there, and there's a lot to do.'"
Comments
Commenting has been turned off.